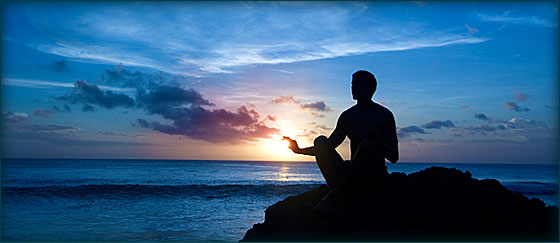 Four Reasons For Natural Skin Beauty
1. Rare Ingredients For Natural Beauty
The foundation of our skin care line formulas is the quality of the natural ingredients. These ingredients, sometimes rare herbs, are chosen for their nutritional value, not for their cost. An example is the natural moisturizer used, squalane.
Squalane is a main component the body uses to maintain a healthy sebum layer. Our ability to produce squalane diminishes as we age. Our skin care products maintain beautiful skin by using squalane of the highest quality made from virgin olive oil, the only oil that mixes smoothly with water.
Where other oils, such as mineral oil, create a film on the surface of your skin, squalane is naturally and quickly absorbs and penetrates deeply into the skin, mixing easily with the skin's collagen and elastin.
Unlike petro-derived oils that smother your pores, squalane aids your skin respiration. The increased oxygenation helps stimulate the growth of healthy new skin cells.
Squalane costs hundreds of dollars a gallon versus mineral oil that costs only pennies a gallon.
Along with squalane, many vital herbs aid in creating your beautiful skin, such as aloe vera, jojoba, stevia, rosewater and Royal Jelly extract.
2.Concentrated Herbal Nutrition
Our superb Skin Care Line is augmented by the power of super nutrition to help create beautiful skin from within. Herbal nutrition feeds and regenerates the cells that create your beautiful skin. Nutrition formula – NP is a great source of complex carbohydrates and high quality vegetable protein.
We also recommend a whole food vitamin juice concentrate that helps protect the skin from the effects of free radicals and strengthens its connective tissue.  Nutrition formula – VF contains the nutrients that feed the skin cells so that they support the collagen structure and integrity.
Collagen from animal by-products is composed of large molecules not absorbed by the skin. The large molecules clog the pores as well as posing potential allergen problems. The Nutrition formula – BP contains Asia's ancient secret for a lustrous skin – essence of pearl.
Our Herbal Teas have a cleansing ability designed for your health and beauty. Each of these formulas creates a noticeable difference in your skin and work together to help you create your skin masterpiece.
3. Natural pH Balance For Beautiful Skin
Our Skin Care Line is unique in another key area of skin regeneration: the formulas are balanced to match the pH level of the skin's acid mantle. Their herbal ingredients that are soothing and healing to the skin.
The skin's pH balance is naturally slightly acidic (5.5 to 6.5 pH). Due to the alkalinity of many skin cleansers, soaps have a pH of 7 (stripping off the sebum). Many soaps that claim to be pH balanced simply add buffers to correct the pH, but still use harsh cleansers. Though correct pH balance helps the sebum layer, the buffers are usually occlusive and prevent the skin from breathing.
Our skin care product's natural pH balance and healthy ingredients benefit the sebum, inner and collagen layers. Having the right pH balance and ingredients in your skin care products is key to your skin's beauty.
4. Quality Control
Our company's quality control far exceeds industry standards for cleanliness, purity and quality. They control the quality of the entire manufacturing process from concept, formulation, purity of individual ingredients, to the final product and it's packaging. This fully integrated process is extremely rare in the skin care industry.
Our skin care line doesn't use synthetic colorants or fragrances, animal by-products, dormant fillers or petroleum-based products.
Our natural skin care products reflects the Philosophy of Regeneration: "Natural beauty is enhanced as the skin is nourished, balanced and cleansed to optimum health." These products are designed for all age groups and skin types. This Skin Care Line is simply beyond compare!
Contact us for help with your personalized skin care treatment formulas! Welcome to Simply the Best in Natural Skin Care.