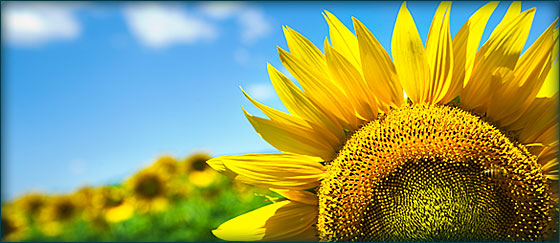 Nutrition is necessary, but finding quality nutritional supplements and getting them in our shopping routine is not easy.  Nutrition is different from just food and super nutrition requires a leap above the ordinary nutritious foods we try to keep in our diet. Food is a great social connector, with "comfort food" being a staple of most get-togethers. However, health researchers found that our comfort foods have become a large part of our standard American diet (SAD) leading to growing health problems.
Our daily nutrition choices build our health, unfortunately, time and priorities at work or home often dictate that we eat on the run. An occasional salad or multivitamin are used to occasionally try to make up the difference. In today's world, nutritional eating is often too time-consuming, on both the shopping end and the preparation end.
Signs of lack of nutrition include chronic illness, symptoms that refuse to be alleviated by pharmaceuticals, an accelerated feeling that our body is aging quicker than it used to, or the feeling of being hungry after a decent-sized meal. When the body does not have proper nutrition it does not have the energy to perform optimally or the ability to replace aging cells with healthy cells.
Obstacles To Getting Nutrition:
1. Empty Harvest: Soil depletion due to the use of pesticides and herbicides has created harvests where food plants do not have the vitamin and mineral content they formerly did. Even organic foods, while benefiting from no toxic chemicals, may be grown in soil that is depleted.
2.  Genetically modified foods: America allows this process and Europe does not. These "food creations" often introduce elements into our food that our body does not see as food an so does not digest or utilize.
3.  Processed foods: the convenient cookies, crackers, cereals and comfort foods are usually empty calories devoid of nutrition. Food bulk without nutrition is the perfect recipe for an overweight condition.
Fortunately, our bodies are have a native intelligence to heal and transform itself when fed nutritious foods.In order to make up for the lack of nutrition in our diets, we can use super-nutritious foods to build back up our health and vitality.
What Does It Take To Get Super Nutrition?
There is a forgotten or little known source of super nutrition that was used by the Chinese 2,000 years ago, when people 60 to 70 years old were considered middle-aged! These simple foods, based on nutritious, non-medicinal herbs, fruits and vegetables can improve your life and health.
We found a company that has revived ancient herbal formulas and combined the formulas with unique concentration methods, so you don't need to eat mound s of raw food, but can simply use the super-nutritious herbal food supplements. In today's fast-paced, over-booked world, getting healthy on the fly is unfortunately the demand of many families and business professionals.
Best of all, by replacing the unhealthy food with super nutritious food, you can keep eating many of the foods you like and stay healthy! We have found that nutrition for kids is a simple as adding a super-nutritious shake to their lunch. The result is when they get home from school they aren't "needing to eat or they'll die".
Regular foods do not provide enough nutrients to maintain or build health. Supplementing our diet with more nutritious foods and concentrated herbal foods is a healthy way to make a difference. Herbal foods are the key to super nutrition. Herbs have many properties that modern science has yet to discover. The Academy of Sciences estimated that, out of the approximately one million plant varieties in the world, only an insignificant portion has been examined by modem means of analysis for their nutritional wealth.
Our bodies recognize live whole foods only! Things we eat, like vitamins created from isolates and chemicals are not fully digested since the body does not recognize it as food.  Everything we need to energize and maintain a healthy body, we can only get from whole foods.
We have found that herbal food concentrates are the perfect answer to our need for super nutrition: tasty (so kids eat them), fast to prepare, and full of concentrated whole foods. These herbal foods are packed with enzymes, life force, and nutrition that other cultures learned to prize long ago.
A Revitalizing World of Nutritional Supplements
Herbal food supplements, herbal vitamins and powerful herbal teas are available to you and your family. It's as easy as adding a smoothie shake, a cup of tea, capsules or herb food bars to your daily routines. Super nutrition helps regenerate the body – cells are replaced by healthier cells, not weaker cells.
Regardless of your age and condition, greater youthfulness, vitality, stamina, health, wellness and energy can be yours.
Contact us today to get started with your concentrated super-nutrition herbal food program.