January 10, 2011
Are there really magic potions? Check out this information on a magic herbal formula!
Radiant skin, emotional well being, healthy hormone function, and even calcium absorption- have you ever wished for just one magic pill to do it all? Start the New Year with a New You and take this rare herbal supplement. It is a jewel of a formula and looks just like a pearl! We call it the BP Herbal Supplement and it is based on a century old formula that helps the body in many ways:
Creates beautiful and radiant skin from within by super nutrition.
People comment on their feelings of emotional calm and ability to stay centered.
Although the formula is not high in calcium, it helps you absorb and utilize calcium.
Promotes a healthy and balanced youthful hormone system- without containing any hormones itself, of course.
Even aging skin can be repaired and look much more youthful.
This is an amazing formula that not only supports healthy skin, but also helps bring balance to your emotions. The ancient signature attributed to this herbal formula by the ancient herbalists was the "key to life" and "to make possible the impossible." Indeed, people have remarked that they found the use of this herbal concoction helped them get rid of the feeling of being overwhelmed by projects, so they could deal with them more efficiently and with equanimity.
The ancient herbal recipe comes from herbal manuscripts, which revealed that beautiful skin comes from nourishing the inside with herbal-based regenerative nutrition.
This herbal concentrate, the BP Herbal Supplement, is simple and easy to take. Just add one a day and see what happens to your New Years Resolutions to be beautiful, happy and healthy. These formulas are not widely available in stores so please contact our office for purchasing.
We look forward to helping you with a personal order.
Happy New Year and Happy New You!

October 25, 2010
Last week I had the rare opportunity to hear the creator of an all natural skin care line describe three  revolutionary skin care formulas created to help men and women grow beautiful new skin. There are three new herbal formulas that completely change skin for people over 35.
The 3 newest age defying all natural skin care formulas are Herbal Skin Care Formula E Y Cream, Herbal Skin Care Formula R and L, and a skin brightening formula called B Serum.
These three herbal skin care formulas are extremely powerful and unique. The three revolutionary creams provide absorbable collagen- rare in skin care, deep hydration with an essence called hyraulonic acid that the body quits producing around age 30, and finally, the skin-repairing ability to heal dark or oxidized spots on the face- called age spots.
EY Herbal Skin Cream: Did you know that in order for the over 35 body to make collagen, the skin has to be traumatized?  This is why therapists administer laser treatments to the skin, to traumatize it and force it to produce its own collagen. This company  found a way to isolate a portion of the amino acid chain and with state of the art technology, help the skin to create and absorb collagen in a healthy way. This formula actually carries the collagen into the skin. Normally, collagen is too large a molecule to penetrate the skin. This  cream is meant to be used all over your face and neck followed by a moisturizer.
R and L Herbal Skin Cream: carries hylauronic acid- a fatty based acid, directly and deeply into the skin. Without collagen and hylauronic acid the skin gets dry and wrinkled.  Collagen and Hylauronic Acid production start falling as we get beyond 30 years old. These formulas allow the skin to absorb it and create its own hylauronic acid again.  He recommended massaging the creme into the skin for 1 minute, thus trapping the moisture inside the skin.
B Serum: full of powerful antioxidants which clears the skin of unwanted pigmentation – those dark spots – and makes the skin soft, supple and young. This serum was invented to give people a natural alternative to the harsh and toxic chemicals currently offered to bleach the skin.
The skin is our largest organ and to achieve beautiful skin, the healing begins within. These herbal formulas nourish the skin. These signature formulas that beautify the skin and are supported by herbal nutrition from within – feed your body well and beautiful skin will be the result.
Contact us for a personalized skin care program. We have formulas to fit any budget. These formulas are not available in stores.  Your skin deserves the best!
June 12, 2010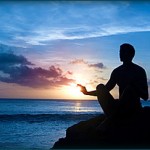 Anti-Aging Facial Cream (SE) renews youthful skin and is a great natural skin care product!  This herbal anti-aging facial skin cream naturally moisturizes, protects, repairs, firms and nourishes the skin all in one simple step.
Five Skin Care Steps in One Anti-Aging Facial Cream
Herbal Anti-Aging Facial Cream  (SE) is an especially wonderful addition, or a healthy replacement, to a more intensive natural skin treatment program. The result from using this holistic skin care treatment is healthy youthful skin.
This latest breakthrough in natural skin care is perfect for today's hectic lifestyle. Years of research created this innovative anti aging facial cream that delivers a one step application of a super-concentrated, pH balanced herbal skin care emulsion that works in synergy with your skin's regenerative cycles.
Herbal Anti-Aging Facial Cream  (SE) is "rich in concentrated herbal extracts, exotic oils, natural free-radical fighting antioxidants and emollients for the deep moisture and skin nutrition to help fight visible signs of aging."
This anti-aging skin cream's  repairing qualities that come from great herbal botanical ingredients. The tocopherol nicotinate (a Vitamin E anti-oxidant derived from vegetable sources) helps the skin repair damage from pollution. The pure virgin olive oil-based squalane and rhizome smooths your skin from the inside and moisturizes from the outside.
Natural sun protection is provided by the zinc oxide, oryzonal, rhatania root extract and sesame oil. The last two ingredients are the highest recorded absorbing agents. This is especially important for people who live near the seacoasts or at high altitudes where sunlight is strongest. Panthenol is a Vitamin B5 precursor that moisturizes and soothes the skin. It also has wound healing properties.
The licorice extract and the aspergillus ferment are brightening agents to help your skin have even coloring. The fagus sylvatica extract is an extract of beech tree buds that is designed to fight aging. It minimizes the appearance of skin wrinkles and helps the skin cells build their own defense against cutaneous aging.
Another herbal ingredient is extracted from red marine algae that are found in Hawaiian waters. It has the healthy effect of an intense and immediate hydration of the skin. It also has longer, cumulative epidermal restructuring benefits –  using it over time helps your skin regenerate. It is rich in polypeptides and peptides, amino acids L-serine and L-proline. Anti-aging facial cream (SE) is the secret to youthful skin.
Nurture your skin today with our innovative, five steps in one anti-aging facial cream that addresses your youthful skin care needs in five perfect ways!
Contact us for Simply the Best natural skin treatments. We look forward to helping you choose the perfect holistic skin care.
May 23, 2010
Welcome to Health, Nutrition, Diet & Weight Loss Blog. Our Blog contains info about where to buy health, nutrition, diet, weight Loss foods, vitamins, supplements, natural skin care & herbal teas products at discount prices.