June 13, 2010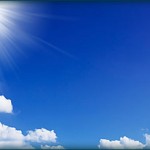 Do pets have the same nutritional problems as people? Can natural nutritional supplements help your pets and animals too? Everyone wants their pets and animals to have the best of health. We have collected a few stories of people who have used concentrated herbal whole food nutritional supplements to help their pets to greater health.
A Race Horse Revives
We were training a horse that had not been racing well. We decided to include the Nutritional Supplement Q and Ginseng Root. He won by over 10 lengths!
The next race he was in was the highest class that night. He won by 2 lengths. The next week he was not supposed to win. Two horses were brought up from Columbus that were supposed to beat him. I massaged him before the race and again, we fed him Nutritional Supplement Q and the Ginseng Root formula. He won the race again! In the 3 weeks we've been training this horse, he has made over $12,000!
Horse Saved From Colic
A pure bred horse developed colic. In three days went from a healthy horse to a thin, sickly one. The poor horse was in such pain that it would lie on its side and spin itself around to try and dislodge something from the digestive system and eventually wore the hair off his side.
The vet was called in and the vet wanted to put the horse down. He said there was nothing that could be done. It was going to cost the owner a fair bit of money to put the horse down.
A friend heard about the horse and came in with organic Chinese herbal foods supplements. He mixed three scoops of the Nutritional Supplement NP and a powder packet of the Nutritional Supplement Q and some Stevia. The owner and the friend syringed this herbal mixture down the horse's mouth and within two days the horse was back on its feet and within a week it was completely normal again. Everyone was so happy.
Concentrated herbal whole food nutritional supplements have helped all kinds of pets, horses, cats, dogs, and many other animals, to better health and well-being. Contact us today to get your favorite pet started on the road to regeneration!
June 12, 2010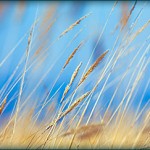 Allergy-free- that's the goal for anyone with allergy symptoms whether the allergy is to food, dust, pollen or chemicals. Natural allergy remedies can boost the body's support systems and go to the cause of allergy reactions.
Natural Herb Supplements Bring Allergy Relief
We have a remarkable non-allergenic whole food herbal tonic that delivers powerful rare herbs to your body's cellular system. Part of a cell's job is to turn the nutrition it is fed into energy. Our herbal Nutritional Supplement (NP) is a formula made from organic herbal seeds, roots, nuts and fruits that nourish the entire body. It is packed with live enzymes, vitamins and minerals from these whole foods. This formula brings support to anyone whose body is stressed by allergic reactions.
The "whole food" aspect of Nutritional Supplement (NP) is the key to this formula's power.
The Chinese believed that plants contain the necessary ingredients that the body needs for extracting all the vitamins and minerals that the plant has to offer. In the West, since it was commonly thought that the intestines randomly absorbed food when it was broken down to the isolated vitamin or mineral form, the synthetic vitamin and mineral industry formed to supply this nutrition. A University of Pittsburgh School of Medicine study found that the intestines recognize and absorb food at the level of a complex peptide chain better than synthetically derived vitamins. The cells then breakdown the peptide chains further.
Your body recognizes and assimilates nutrients best from a whole food source. The synthetically derived materials are not as biologically available in the cell's Krebs cycle and need further refinement. This means that your body does not recognize isolate vitamins and minerals as a food source. The Nutritional Supplement (NP) whole food formula is concentrated by removing the cellulose bulk and leaving only the food's nutrition in its natural synergy to bring you one healthy herbal remedy for allergy sufferers.
Regeneration versus side effects
The Chinese found that the herbs that are used to make up Nutritional Formula (NP) were particularly nourishing to the systems associated with the kidneys, liver and spleen. These digestive organs can be strained under allergic responses.
The NP formula was originally developed by the Chinese herbalists of old to sustain the body at the top performance level necessitated by their arduous lifestyle. Their goal was to devise a vegetarian diet that promoted longevity with health and vitality. They looked to the natural nourishment contained in food herbs to improve the overall condition of their organs and their metabolism.
Contact us to make this herbal remedy is part of your natural allergy relief and begin to enjoy life with your allergies mitigated.
June 12, 2010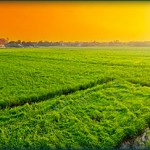 The next wave of nutrition is finding "super foods" that are rich in nutrition and phyto-chemicals, natural ingredients with health promoting capabilities. What a refreshing change to enjoy safe and regenerative food from the world's leading herb supplement company!
Health, Super Foods And Maximum Nutrition
No doubt you've seen the news stories on the nutritional scares in your local food chain:
The Mexican strawberry pesticide scare;
The e. coli bacteria in fast food hamburgers;
"Acceptable levels" of pesticides in the three leading baby food brands;  and
Nutrient poor soil leading to the "empty harvest" of nutrient deficient fruits and vegetables.
Our Food  Cleansing Product- F & V Rinse is a natural remedy to use for ridding your food of fungus, bacteria or even pesticides on your supermarket fare. Use a small capful of Rinse to a sink full of water. This safe solution strips the dirt and bugs off the food. Once you soak your produce it will have a fresher flavor, better color and longer-lasting refrigerator life.
Empty Harvest: Foods lacking in minerals and vitality:
Our health problems are nutrient dense "super foods" loaded with nutrients that make every calorie count. Food is judged more and more by what it has to offer in the way of energy, aid to healthy growth, "brain food", and boosts to the immune system.
For "Brain Boosters," health research lists Folic Acid, B vitamins, and  Omega-3 Fatty Acids.
Why folic acid for the brain? Higher levels of folic acid in children's blood have been correlated to better ability to copy cubes and other geometric shapes. A Tufts University study found a "found a correlation between levels of specific B vitamins in the blood and certain mental and spatial skills". These vitamins can be found in: asparagus, peas, dark leafy greens, spinach, brown rice and sweet potatoes. This still leaves a key question- are the vegetables you buy grown in nutrient-rich soil?
Our Vitamin B Complex Supplement Formula (VS) has proven itself a marvelous yeast-free plant source of the B vitamin complex and folic acid. It provides vitamin B 12 that is hard to get if you do not eat red meat daily. One squirt as you head out the door gets you ready for what the day has in store!
Omega-3 fatty acids are important for brain development. The essential fatty acids are usually found in cold-water "oily" fish, such as tuna and salmon. Unfortunately, these fish have fallen out of favor for the leaner warm water fishes. Fish is a delicious alternative, but a concern is  what the fish's mercury or pesticide levels are.
We offer two easy supplements to boost your Omega -3 intake:
Herbal Vitamin Formula (EP) and the Herbal Multi vitamin Formula (MB) deliver both the omega-3 and omega-6 fatty acids along with bee pollen and ginseng in a food balance so your body can absorb them and put them right to work oiling the gears of your brain.
Our wide selection of nutrient dense, super food supplements all provides the nutritious groundwork that helps your body attain a stellar performance.
Contact us for your super foods program today!
June 12, 2010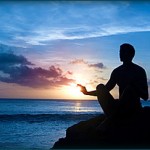 Anti-Aging Facial Cream (SE) renews youthful skin and is a great natural skin care product!  This herbal anti-aging facial skin cream naturally moisturizes, protects, repairs, firms and nourishes the skin all in one simple step.
Five Skin Care Steps in One Anti-Aging Facial Cream
Herbal Anti-Aging Facial Cream  (SE) is an especially wonderful addition, or a healthy replacement, to a more intensive natural skin treatment program. The result from using this holistic skin care treatment is healthy youthful skin.
This latest breakthrough in natural skin care is perfect for today's hectic lifestyle. Years of research created this innovative anti aging facial cream that delivers a one step application of a super-concentrated, pH balanced herbal skin care emulsion that works in synergy with your skin's regenerative cycles.
Herbal Anti-Aging Facial Cream  (SE) is "rich in concentrated herbal extracts, exotic oils, natural free-radical fighting antioxidants and emollients for the deep moisture and skin nutrition to help fight visible signs of aging."
This anti-aging skin cream's  repairing qualities that come from great herbal botanical ingredients. The tocopherol nicotinate (a Vitamin E anti-oxidant derived from vegetable sources) helps the skin repair damage from pollution. The pure virgin olive oil-based squalane and rhizome smooths your skin from the inside and moisturizes from the outside.
Natural sun protection is provided by the zinc oxide, oryzonal, rhatania root extract and sesame oil. The last two ingredients are the highest recorded absorbing agents. This is especially important for people who live near the seacoasts or at high altitudes where sunlight is strongest. Panthenol is a Vitamin B5 precursor that moisturizes and soothes the skin. It also has wound healing properties.
The licorice extract and the aspergillus ferment are brightening agents to help your skin have even coloring. The fagus sylvatica extract is an extract of beech tree buds that is designed to fight aging. It minimizes the appearance of skin wrinkles and helps the skin cells build their own defense against cutaneous aging.
Another herbal ingredient is extracted from red marine algae that are found in Hawaiian waters. It has the healthy effect of an intense and immediate hydration of the skin. It also has longer, cumulative epidermal restructuring benefits –  using it over time helps your skin regenerate. It is rich in polypeptides and peptides, amino acids L-serine and L-proline. Anti-aging facial cream (SE) is the secret to youthful skin.
Nurture your skin today with our innovative, five steps in one anti-aging facial cream that addresses your youthful skin care needs in five perfect ways!
Contact us for Simply the Best natural skin treatments. We look forward to helping you choose the perfect holistic skin care.
June 12, 2010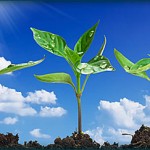 Looking for a healthy fitness supplement to boost your performance? Do you need an energy fuel for muscle strength and endurance?  We offer the finest concentrated Korean Ginseng supplement on the market.
Ginseng Natural Performance Enhancement
Asians have been using ginseng as a fitness food for over 5,000 years. They use it for its strengthening and rejuvenating powers. Ginseng is considered more of a tonic – a health maintainer rather than a curative medicine. The Chinese name for ginseng, ren shen, means "root of heaven."
The Chinese martial arts practitioners had a test for Ginseng potency that was recorded around 700 AD in the Sung dynasty. The test is for two people to walk together, one with ginseng in his mouth and the other without. If, at the end of a mile and a quarter, the one without the ginseng feels tired while the one with the ginseng does not feel tired, then it is true ginseng. Today, fitness buffs use ginseng to support their endurance and stamina based on their experience.
Ginseng's Effect On The Body
The Encyclopedia Britannica reports "ginseng's effects include improved mental performance, learning, and memory and sensory awareness." Scientists believe the basis for ginseng's effectiveness is due to a chemical in ginseng that increases the brain's adrenocorticotropic hormone activity without stimulating the adrenal glands. This causes a strengthening of brain and organ function without weakening the body.
The Chinese Doctrine of Signatures holds the tenet that plants help the body part that they resemble. Since ginseng resembles a little golden man, they felt that it was a tonic for the whole body. The Encyclopedia Britannica states, "Ginseng is nonspecific in its effects and capable of a normalizing action irrespective of the pathological condition." In short, ginseng is a whole body tonic, for whatever ails you.
Ginseng quiets the animal spirits. How can you go wrong with that?
Well at least the  Chinese Canon of Medicine states that ginseng "strengthens the soul, quiets the animal spirits, expels evil effluvia, brightens the eyes, opens the heart and, if taken for some time, will invigorate the body and prolong life." The Chinese also found that ginseng stimulated the organs that form the blood; toned the heart muscle; improved the digestive and metabolic functions; and stimulated the nervous and endocrine systems.
Ginseng's Power To Support Fitness
Another fitness property of ginseng's is its mitogenetic radiation, which is a type of ultraviolet radiation that has been found to enhance cell growth and activity. Ginseng shares this property with onions and garlic. In ginseng, this radiation acts as a general physiological revitalizer. Professor Lakhovsky, a Russian biologist who studied the frequency spectrum's affect on health and the body, found that ginseng's radiation had a beneficial effect on the hormones and endocrine glands. This nutritional fitness supplement needs to be pure ginseng root in order to help your fitness program. The formula we recommend is pure ginseng root, and concentrated too! Each capsule is 500 mg.
Contact us today to boost your fitness program with pure organic and concentrated Ginseng root.
June 12, 2010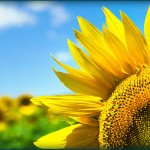 Your weight loss program gets easier with a natural no-sugar sweetener called stevia.
Our popular new stevia supplement is available in a clear formula, as well as the dark original formula that only takes a few drops to make your next cup of tea naturally sweet with no extra calories or carbohydrates!
Stevia – Herbal Sweetness
Is it possible? Yes, stevia tastes sweeter than sugar, and it promotes weight loss!
Stevia contains natural compounds… that are estimated to be 150 to 400 times sweeter than sugar. Advocates claim that the herb also offers a host of health benefits, and is even a tonic for the skin. But here's the clincher: Stevia sweetens without calories. While it tastes sweeter than honey, it's about as fattening as water. -From the article Sinfully Sweet.
Stevia, unlike all the other sweeteners on the market, does not cause a hypoglycemic, hyperglycemic, insulin, inulin, hypoadrenal or hyperadrenal reaction. This means your pancreas won't go bananas trying to balance your blood sugar after you drink your stevia supplemented health shake or herbal teas! Make your drinks tastier and still lose weight.
Diabetics can check with their doctors to monitor its effect on their systems.
Stevia contains other amazing properties that make it valuable as a health supplement as well as a weight loss accelerator.  Studies in Germany and Japan found stevia to have antifungal, anti-viral and antibacterial properties. Our stevia supplements are the best formulations of stevia on the market. Both supplements are not refined from stevia, but is the concentrated herb, thus retaining these beneficial health properties.
Remember, keep a Stevia bottle with you at all times, so if you're at a restaurant and tempted to reach for a sugar packet or one of those gnarly pink ones, you have a healthy sugar alternative.  Use Stevia in our convenient small bottles and keep yourself lean and your blood sugar balanced!
History of Stevia
Two hundred years ago, in the highlands of Paraguay, the Guarani Indians gathered around their warm campfires and sipped a sweet brew made from the leaves and twigs of the nearby plant, stevia rebaudiana. More than a nonfattening sugar substitute (no calories), one test showed that it causes a hypoglycemic activity-reducing and even balancing blood sugar levels. Other studies concurred with the Paraguayan claims that stevia tea helps digestion and supports gastrointestinal tract functions.
Sionce the late 90s in Japan, stevia claimed 41% of the sweetener market. This "sweet herb" also has been reported to help with weight management by regulating metabolic functions and by its diuretic properties.
Dr. Lawrence Lin of the Center For Food Safety and Applied Nutrition noted the market for stevia could be vast.  Stevia is perfect for adding to your herbal teas and the concentrated whole food herb supplements we found.
Stevia – Clearly The Sweetest!
Our Stevia formula is a unique stevia concentrate – not a refined product derived from stevia. Just a few drops of stevia in water with a squeeze of lemon creates a tasty drink that you and children will love.
Contact us to order your bottle of delicious, no calorie, no carb and healthy Stevia and jump start your weight loss program. Get a bottle, for home, work and the road!